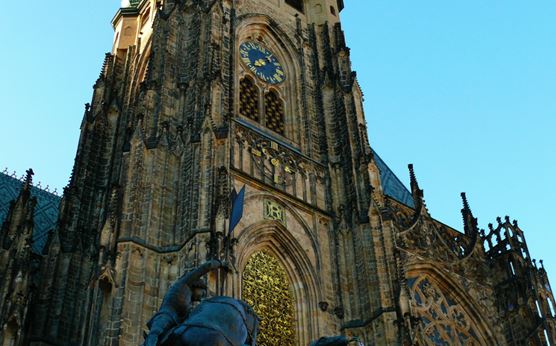 In Prague you have already seen all Praque top attractions, but are you interested in other praque points of interest? Can you enjoy Prague otherwise? Certainly. Prague offers something for everyone, whether you are focused on culture, history, food or just like to go for a walk. The other things to see in Praque will be shared with you below.
The easiest way to enjoy Prague is to cruise on the Vltava river. While cruising, you can see the most visited sights from Prague Castle to Charles Bridge. Some boats offer live music, lunch, but also dinner on board. And the evening, illuminated Prague is also a great experience.
You can also travel to the world-renowned zoo of Prague. The Zoo is, among other things, renowned for showing animals in conditions that resemble their real environment. About five thousand animals are seen. Close to the Zoo there is Troja Chateau with an extensive castle garden with many ornamental trees and a natural maze.
If you like in the Troja gardens, we also recommend to visit the Lesser Town Gardens. It belongs to the most beautiful Prague gardens at all. There are plenty of statues, sculptures and sophisticated water system.
The possibility of relaxing from the crowd of tourists will give you the Havlíčkovy sady. Renaissance-inspired park conceals a fountain, water cascade, artificial cave and a unique view of Prague. You can also have a glass of wine in the vinebar in the vineyards.
The canteen is a restaurant and a butcher's shop near Wenceslas Square. They specialize in Czech meat. And you have such a unique opportunity to taste specialties made on fire and to have a great Czech beer, right in the middle of Prague.
Prague has something for tech lovers. Aviation Museum in Kbely is one of the most important aviation museums in Europe. The exhibition is mainly related to the history of Czechoslovak aviation and you can see over 250 aircraft. As you can see, Prague has something to offer and choose from. We regularly bring you tips and news at www.pragueinone.com. So nice experiences!